Cleanest Kitchen Sponge for Revolutionarily Easy Wash
Regular price
$25.00
Sale price
$15.00
---
Sold by Innerneed and Fulfilled by GizModern

FREE SHIPPING WORLDWIDE
|Truly Clean|Bacteria-resistant|Odor-free|No-scratch|Nontoxic|Heavy-duty|Quick-dry|Recyclable|Eco-friendly|Food-grade Silicone|
You Never Really Clean Your Dishes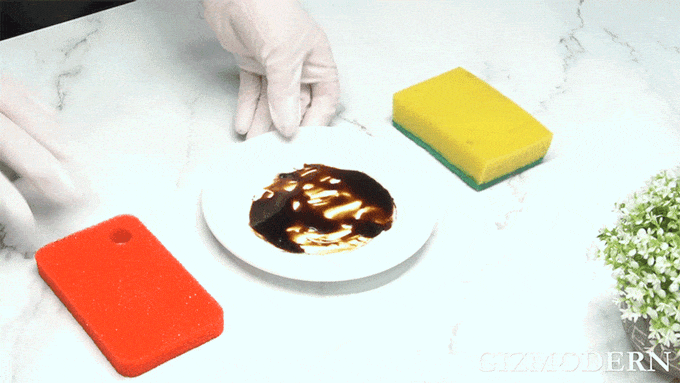 What is the germiest thing in the house? Surprisingly it's not your toilet. That wet stinky smelly thing in your kitchen, a natural and fertile breeding ground for bacteria, might be the dirtiest thing you touch everyday. It's actually a bacterial-growing incubator rather than a cleaning device. Well, this is a bit gross... But think about doing dishes with a regular kitchen sponge with almost 54 billion bugs crawling around.
There Has to be a Better Sponge for You and for the Planet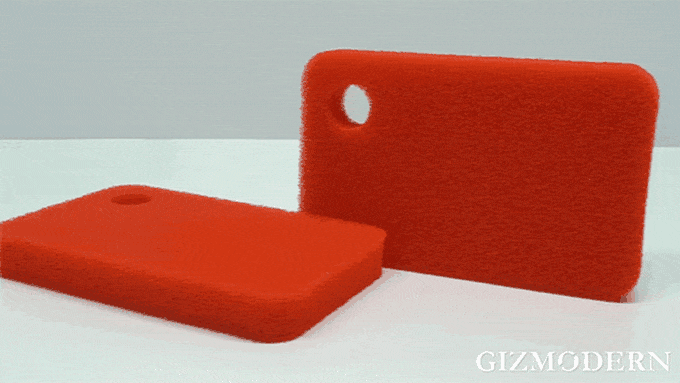 Surprised? Shocked? We are supposed and suggested to throw them away immediately and get a new one... Then replace them week by week rather than month by month. Seems not to be a big matter. They are cheap. They are cheap plastics actually. We get healthier and safer but the planet gets dirtier and sicker. Why are we so wasteful and forgetful when it comes to sponges? We feel that there has to be a better way.
We use food-grade silicone and permitted firming agents to make a new type of long-lasting reusable kitchen sponge to replace your traditional month-to-month or week-to-week one and make an effort to be a little more green and a lot less wasteful.
Cleanest Kitchen Product Ever Made
Ultimately soft and non-slippery, this guy is serious and harsh enough to do heavy-duty cleaning with good scrubbing power and tiny fine bubbles. No bacteria, no stress, no mess.
Get Your Dishes to Sparkle without Any Scratch
Use it forcefully and forgivingly. Whether it's your plastic container or fine china teapot, this sponge is gentle on your hands as well as effective on grease and stuck-on food. 
These Sponges Really Dry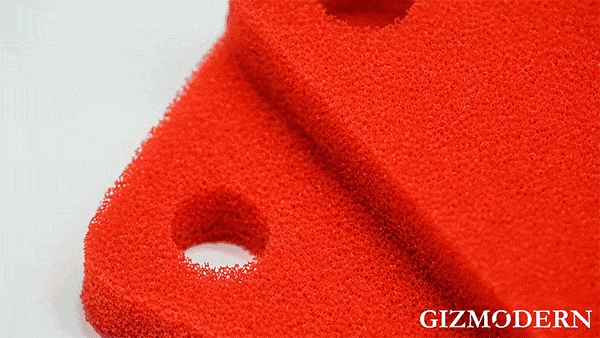 Looking just like the traditional sponge, it actually has an oddly different and comfortable texture with much bigger holes. It's not porous or absorbent, so it doesn't hold bacteria or water the same way as the traditional sponge does.  Silicone is impervious to water and water can't penetrate it. This helps you a lot in your effort to reduce bacteria on dishes as bacteria cannot set up camp easily. Because of its physical structure and makeup, it gets a whole lot less gross. Simply squeeze or twist it dry and then hang it on the wall.
Just Very Reusable & Durable
Ultra indestructible and stretchy, silicone does not lose its flexibility or break down over time.  
After 3 months of use...
When Dull is Good for the Planet
When it comes to the environment, silicone is endlessly recyclable and chemically inactive. There are as yet no known health hazards of silicone. When plastic is burned, it releases highly dangerous and toxic chemicals. Unlike plastics, silicone does not give off any toxic material and therefore would not cause pollution or animal deaths.
These Babies Can Take the Heat and the Cold
Silicone is non-reactive, stable and resistant to extremely high and low temperatures. You can send the sponge to dishwasher or microwave, you don't really need to though.
SGS/RoHS/FDA Certified
Incorporate these sponges into your daily or weekly cleaning routine in kitchen, bedroom, living room, bathroom or virtually anywhere for revolutionarily easy and healthy cleaning. 
Note: each pack includes 2 sponges, one in red and one in yellow.
Shipped directly from the manufacturer. 100% Satisfaction GUARANTEED!