All-in-One Nail Clipper Set with Cleaning Spoon, Gargoyle Pliers, Dead Skin Cutter and Nail File, for Chiropody, Toenail Podiatry Correction, Ingrown Nail Cut
Regular price
$82.48
Sale price
$32.99
---
Sold by LXX and Fulfilled by GizModern
FREE SHIPPING WORLDWIDETrim and beautify all types of nails.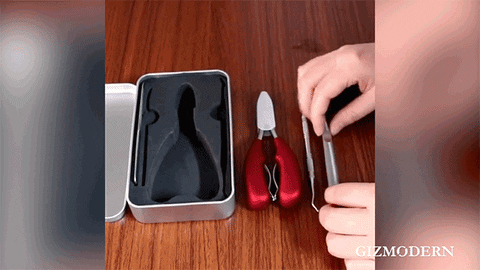 This Nail Clipper is durable and sharp, suitable for thick nail, ingrowing nail, paronychia, nail fungus, damage or ageing etc. and can repair dead skin.
The olecranon pliers are bent inside, which can penetrate the nail groove, and the toe jaw head has a certain degree of curvature, slender and tapering, and is best suited to cut thick nails.
Cleaning Spoon: Removes dirt from the nail groove.
Gargoyle Pliers: Trim your nails more carefully.
Dead Skin Cutter: U-shaped opening for quick trimming of dead skin.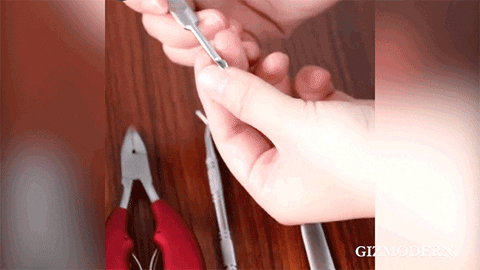 Nail File: Polish the edges of nails and shape them.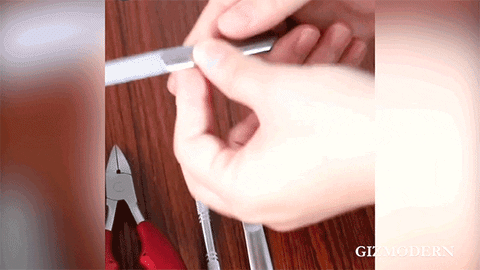 In just four steps, you can have beautiful nails.
It uses selected stainless steel materials, which has a strong hardness and abrasion resistance.
The double spring design gives you double insurance.
The high-quality stainless steel blade is sharp enough to trim the toughest toenails or fingernails.
The blade is curved inward which can accurately trim tiny slivers of toenails off or bigger slices without cutting fleshy parts.
25° pliers mouth design can penetrate the nail gap.
The large opening makes it more suitable for trimming thick nails.
It won't rust.
The unique handle design is constructed from heavy-duty polymers and coated in a proprietary non-slip material.
Available in three colours:
Shipped directly from the manufacturer. 100% Satisfaction GUARANTEED!